During the summer of 2002 I had an operation on my ankle to remove some metal. As I was bored I decided to write songs based on characters and situations that people from B3ta submitted to me. They provided the lyrics, I quickly turned around a song and here they are. Some comical, some meaningful, all good (I have to say that). These songs are not just for the B3TA initiated, they appeal to all… so delve deep and buy the album(s) that could change your life.
Original artwork by Rogan, featuring all your favourites, including "Big Bob Bee," "I Can't Fucking Hummus" and "This Is The World of B3TA."
Big Bob Bee ( sample mp3)
I can't fucking hummus
Hypnocat
This is the World of B3TA (sample mp3)
I'm your mum
Girlfriend from Ebay
Woo Yay
Poor old Lumpy
Letter of complaint
The cyclic albatross
Go chickit go chickit go
Wobble dog
Smug bastard
Glass cock
Pens

Cheese
Albino tiger slanty man
Badweather blues
Chicken love
Ninja pirates
Why oh why
Buttscan
Rob the otter (sample mp3)
Ronny rat
Swim in the spaz
Hobo
Chrispoodle
Symptoms
Thought Salmon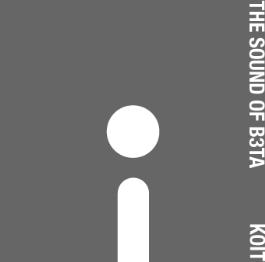 Last but not least, Album B. Original artwork by Raw-Edge.